Conflict teams require stronger research tools
Diligence is imperative for litigators. For plaintiffs in particular, client relationships can be extended interminably. Clients may be clients for the duration of matters spanning years or decades.
Conflicts are a less critical issue for law firms with straightforward case intake - but the criteria of 'straightforward' could change with MiFID II. Conflict teams are overdue to change the way they conduct enhanced checks on case intake.
Two households, alike in dignity
Each new piece of business entering a law firm require checks on the new name against the database featuring old cases / individuals / matters / entities.
The international legislative landscape is becoming larger, more intertwined and complex. Ever-larger companies have many related entities, operating as independent subsidiaries, affiliates or divisions. Whilst it's not absolutely true that a firm can't be adverse to the subsidiary of a client, you do need to know if you were going to be adverse somehow to one of its family members.
Not every law firm has to tackle a conflict web the size of Trump's. Indeed, four of the largest firms have actively avoided doing so. But finding new business in a multi-jurisdictional environment can create ever-more complex opportunities.
Conflicts departments are frequently devoted to two extremely important tasks, conflicts checking and new business. Conflicts teams are made of analysts who have a thorough working knowledge of the firm's clients and type of representation the firm is offering. Critically, they posses deep knowledge of the clientbase, the rules and regulations, and strong powers in-depth research.
The teams leverage databases, such as Intapp Open, LegalKey or Elite, to manage their caseload. With these tools, they safeguard the interests of the firm's clients. Without an effective conflicts department, the firms risks being exposed to claims of malpractice, reputational damage, forfeiture of fees, or even disqualification by courts.
From ancient grudge to new mutiny
Law firms are required (via several different regulations depending on jurisdiction) to prevent conflicts by understanding subsidiaries, affiliates, divisions and related entities from their clients, along with any developments that could be sensitive.
A recent panel at the American Bar Association's Legal Malpractice Conference highlighted the divided loyalties that 'top the list of commonly alleged legal errors', according to recent malpractice surveys which point to 'a greater volume of big-ticket claims' against lawyers.
In 2015, the FCA fined Aviva Investors Global services Limited £17.6 million for failing to manage conflicts fairly, and a further £132 million had to be paid in compensation. The same year, the SEC charged BlackRock Advisors LLC $12 million for conflict of interest issues created by the outside business activity of a portfolio manger.
A subsidiary of a company may not be a subsidiary tomorrow. Conversely, mergers happen all the time, and are due to increase. 2015 was the greatest ever year for corporate mergers - Reuters reported $4.7 trillion in announced mergers for the year.
Required levels of understanding are set to increase. The updated legislation for MiFID II is required to be transposed into UK law by 3rd July 2017, [Linklaters]. The legislation involves even more stringent regulations on conflicts. The basic regulations are similar to the previous legislation, yet they now require firms to consider all risks, rather than just 'material risk'. Firms must now prevent or manage conflicts, and require more detail on each case.
Civil blood makes civil hands unclean
Conflicts staff need to investigate the most through and recent lists of related companies for all new clients and matters. What happens when a new lawyer shows up from another firm who has litigated against your client on another side of the same case? Every lateral hire attorney in the firm and all the cases they have worked on in the past need to be made visible.
Checks are made quickly and ad-hoc, made any time. Partners are continuously courting new clients / new business. In most cases, the staff who specialize in conflicts research and business intelligence handle these cases in high volume. Occasionally another committee or skilled attorney handles some high-profile cases, and even the lawyer opening the new business, but this is rarer. Conflicts research can be prone to error without appropriate systems in place: the attorney may not perform a conflicts check before beginning a new contract, or omits the names or even produces them incorrectly.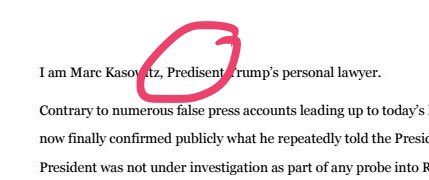 Consider the unfortunate vulnerabilities which could be handled by the Conflicts teams or librarians:
What tools do legal professionals use to prevent conflicts?
Tools such as Intapp do not solve this problem alone, and require integration with other research tools. They work well as automated workflow systems for new business, or conflicts databases with lateral hire info.
Tools such as Elegrity may help speed up intake but it is very difficult to have a catch-all procedure for every conflict requirement. Elegrity's 'Have You Had an Accident at work that wasn't your fault?' style of promotion emphasizes speed without context, which represents a small part of the entire conflicts picture.
Profile-based checks, such as OFAC/Complinet/World Check/Lexis are of limited use in a conflicts case scenario - they provide simple 'Yes' / 'No' answers, but that may not fit the business intelligence / risk model.
Spirals of frustration
Law firms increasingly are going through a phase of mergers. This creates cross-jurisdictional standards for conflicts. Tottering back-and-forth between a local office asking for detailed business intelligence on a client will inevitably produce friction, due to misunderstandings between local teams, and missed red flags. This is more of a problem for large global law firms, but the case applies to any firm with distinct regional offices.
A conflicts process without centralized research tools, leveraging local data will likely lead to spirals of frustration, exacerbating time pressures, as KYC checks are passed between teams. An absence of emerging market data - particularly local news and litigation - will raise further blindspots.
Dentons practice recently claimed:
"A computer-based system is only as good as the information put into it… Computers and automated systems make conflicts-checking much easier. However, they do not obviate the need for human involvement. Indeed, a computer system has little value, if key information is never put into the system or if the information is incomplete or inaccurate."
Analysts need to participate in the process of conflict-checking, to resolve issues that go beyond Yes/No, and fall into the important category 'Maybe'. A research tool is useless if it only offers answers in black and white.
Instead, the logical deduction is to employ a research tool built for humans to make direct assessment, where only the act of manual searches has been eliminated. Any librarian will elaborate on the amount of time navigating between different databases creates. A due diligence tool that searches across databases through litigation, local news and sanctions lists provides the opportunity to eliminate the possibility of incomplete reports.
---
Arachnys Investigator is a bespoke search platform which pairs with existing enterprise-grade technology to address these research objectives for legal firms.
Did you find this article helpful?
Request a Demo
Subscribe for Email updates